Do I need compression hosiery?
Do you stand a lot in your work? Are your legs tired and achy at the end of the day? Are you getting spider veins or varicose veins? If so, you would benefit from wearing compression stockings. Today's compression stockings are fashionable and comfortable while still being effective. We proudly carry Mediven Compression Hosiery, the highest quality in compression hosiery. And we are lucky enough to have the best certified fitter in Raleigh, Debbie Schofield. Debbie will work her hardest to find the perfect fit for you.
What are the steps to getting my compression hosiery?
We want to be your compression hosiery destination. Whether you have been told to buy a pair by your physician or you want to know how they can benefit you, stop by and talk to one of our Certified Fitters. They will take your precise measurements so that the hose fit you properly. In most cases, we will have the size that fits you in stock. If not, we get next day delivery if we need to order your size. We can even have them shipped to your home after taking the measurements in our store.
Do you fit for Lymphadema Sleeves?
Yes, we can fit you in a lymphadema sleeve. This will require multiple measurements to ensure the proper fit. These are custom made to fit you like a glove.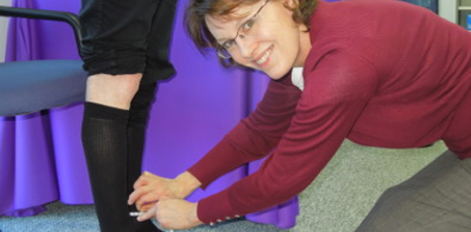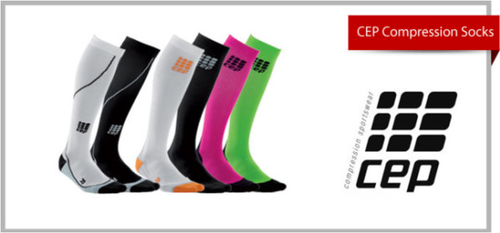 What Bobbie, Pharmacist and Owner, has to say about compression stockings:
"I have worn compression hosiery for the last 10 years. Why? I stand for a living and even though I consider myself healthy, the leg veins still appreciate the support after all these years! My legs have energy at the end of the day that they did not have before wearing the hosiery. I also wear mine away from work when I will be on my feet for any period of time. If you stand for a living in retail, banking, manufacturing or any other business where you are on your feet, you need to stop by and talk to us. You will be glad you did! No prescription required except at the highest compressions. It is easy for me to recommend compression hosiery. I know what it has done for me."